The Force is weak today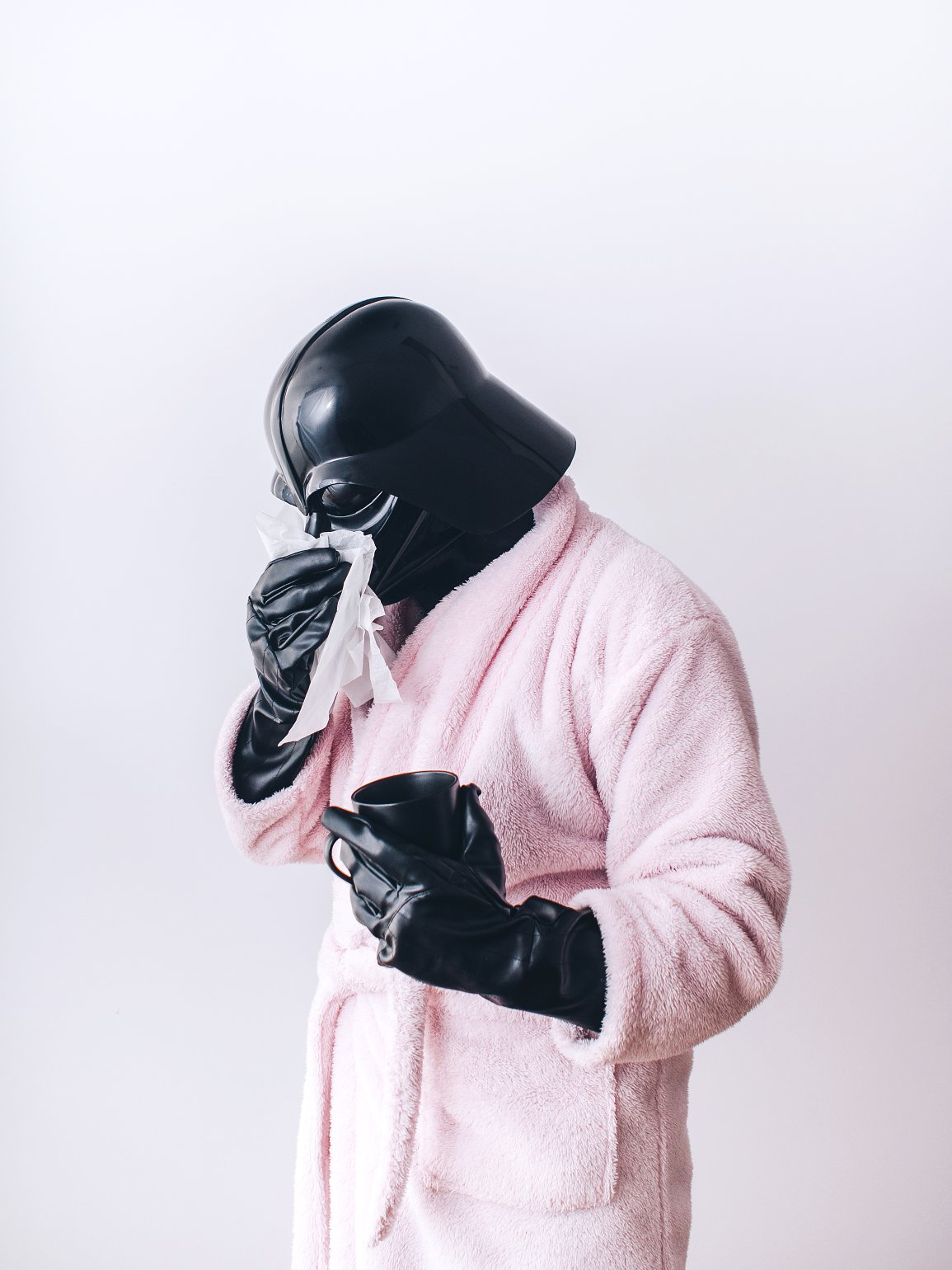 Først og fremmest: undskyld.
Derudover har jeg 2 presserende spørgsmål:
– HVORDAN kan man blive syg hele TO gange i samme måned, med kun et par ugers mellemrum?!
– HVORFOR skal det lige være dén uge, hvor man har hjemmearbejdsdage en masse OG fødselsdag!!
I kid you not – det er ikke mere end et par uger siden (MAX) at jeg drak vanvittige mængder Pukka-the, udviklede abnormal stor selvmedlidenhed og havde lommeletter alle vegne.
Darth Wader, down & out.